Recommended Books
Woodland Management, Arboriculture, Environment,
Sustainability, Permaculture...
Recommended Book Lists
We are often asked about sources of arboriculture information or sometimes to recommended tree surgery books or for good a tree identification book.
This is especially true of those studying tree surgery courses, or thinking about becoming a tree surgeon. And also by those interested in books relating to the environment, permaculture or sustainability issues. There are some excellent arboriculture books on the market and we list quite a few below that may be of interest to our visitors.
Here is a recommended list of books and literature on trees and tree related subjects as well as a wider book list for environmental / green / sustainability issues in general.
Tree Books - Arboriculture
Modern Arboriculture

A classic text book for the serious arborist.
Excellent for tree surgery students and those who want to understand trees from the inside out
Tree Pruning: Worldwide Photo Guide



Essential reading for good tree surgery practice. For the professional Arborist

The Body Language of Trees: A Handbook...

An in-depth and important book for the professional tree surgeon, tree surveyor & consultant
The Principles of Tree Hazard

Illustrates the hazards that arise from growth or decay of trees. In depth sections on fungi. A book for arborists, tree surveyors & arboricultural consultants
Diagnosis of Ill Health in Trees



Invaluable, one of the most useful books for the tree surgeon and tree manager. Clear photos and descriptions allows for correct diagnosis of ill-health and potential risks

Fungal Strategies of Decay in Trees

Good photos of fungi and wood decay. In depth fundamentals of wood pathology.
However the index is poor.
The Arboriculturalist's Companion



A classic book for those in professional tree surgery. This is usually a recommended book for students of arboriculture

Chainsaw Operators Manual



Considered as an the essential safety book for all professional and recreational users of chainsaws. Also covers basic cross cutting, simple tree felling and problem tree felling. A help to those taking NPTC chainsaw certificates

Arboriculture:
Integrated Management of Landscape Trees, Shrubs, and Vines

A New Tree Biology

Tree Roots in the Built Environment

Manual of Wood Decays in Trees

Tree Books - General
Trees:
Their Natural History



A greatly detailed but simply written book on trees. General tree history as well as in depth treatment of different species. Good for students and those who just have a love of trees

Meetings with Remarkable Trees

Remarkable Trees of the World

The Ancient Yew

My Life, My Trees

Tree Wisdom

Mythic Woods: The World's Most Remarkable Forests

The Celtic Wisdom of Trees

British Native Trees
Their Past and Present Uses



A delightful, easy to read book packed with information about trees and burning wood. Excellent in-depth appraisal of using firewood logs as fuel

Oak:
A British History

Oak:
The Frame Of Civilisation

The Secret Life
of Trees

"A love letter to Trees"
This an absolutely fantastic books. If you love trees you will love this book. You will be surprised and enthralled at the insights and tree information that will add to your tree knowledge. An absolute must. Highly recommended!
Tree Books - Identification
Collins Tree Guide




Trees in Britain



Mitchell Beazley
Pocket Guide to Trees

The Tree Identification Book

Woodlands & Woodland Management Books
The Woodland Way




Caring for Small Woods




Woodlands: A Practical Handbook




EcoForestry - The Art & Science of Trees & Woodland




Ecology & Management of Coppice Woodlands




Tall Trees & Small Woods - How to Grow and Tend them



Trees in my forest

Woodland Conservation & Management

Fundamental Woodland
Management


Woodland Habitats



Natural Woodland

Ancient Woodland


Trees and Woodland in the British Landscape




Forest Mensuration
Countryside Management Books
Hedging: A Practical Handbook



Dry Stone Walling:
A Practical Handbook

Fencing: A Practical Handbook

Tree Planting & Aftercare:
A Practical Handbook

Permaculture Books
Permaculture:
A Designer's Manual


The Earth Care Manual




Permaculture: Principles & Pathways beyond sustainability



Permaculture:
A Beginner's Guide


Gaia's Garden

David Holmgren: Collected Permaculture Writings

Introduction to Permaculture

Permaculture Teacher's Guide

Permacultue
in a Nutshell

The Permaculture
Garden

The Permaculture
Way

Earth users guide to Permaculture

Sustainable / Ecological Building Books
The Green Building Bible

The Good House Book

Earth to Spirit

Building a Low Impact Roundhouse

<
Ecohouse
A Design Guide

New Organic
Architecture

Spirit & Place

Building Inside Nature's Envelope

Built by Hand

Shelter

Home Work

How to Build your
Low Impact Dwelling

The Art of Natural Building




Organic Farming / Vegetable / Plant Books
Environment & Environmental Issues
This deserves a section all to itself - I can not recommend this magazine enough. It contains truly fabulous, intelligent & insightful articles on the environment, sustainability, nature, politics and more. It never fails to deliver each month and leaves one feeling hopeful.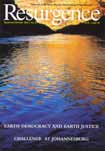 "Resurgence continues to publish articles that are on the cutting edge of current thinking, promoting creativity, ecology, spirituality and frugality.
While the corporate world advocates "free trade" Resurgence questions trade without responsibility and money without morality. While our governments define the "national interest" and its politicians pursue power at all costs, Resurgence argues for politics with principles. While technology invades our lives in the name of speed and efficiency, Resurgence advocates science with a soul.
But Resurgence not only offers a critique of the old paradigm, it gives working models for an emerging new paradigm. Resurgence is packed full of positive ideas about the theory and practice of good living: permaculture, community supported agriculture, local economics, ecological building, sacred architecture, art in the environment, small schools and deep ecology."

"There is too much to read and too little time,
so choose reading that carries value for the future - Resurgence"