Archive page - Service no longer offered
This website began in the summer of 2003 and so has seen much content over time. We have made a decision that, for now, rather than delete pages that are no longer being updated, or are for services that we no longer offer, we would instead place them in this archive section to serve as a portfolio, library & as a history

Tracks, Dykes and Ditches
Woodland and Land Management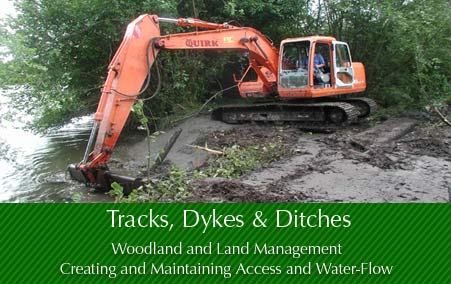 Track, Dyke and Ditch Creation and Maintenance
Eco Tree Care & Conservation Ltd are experienced in the creation and repair of a wide variety of situations and landscape.
As well as working carefully and by hand in senstive environments we are used to working with excavator and plant operators to accomplish large and sometimes complex earth moving operations and liasing with statutory authorities where necessary.
Below are photos of past work showing the wide range of experience that we have.
Briston, Norfolk
Before - A long forgotten, very overgrown, entrance to a woodland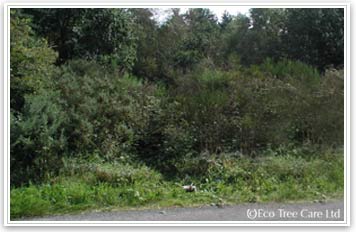 After
Entrance Cleared

Turning Area Created
Newport Pagnell, Buckinghamshire
Entrance and Track Creation into Woodland Compartments
Snowdonia, Wales
Access track and turning area created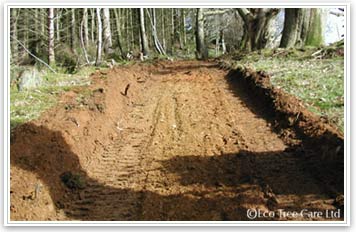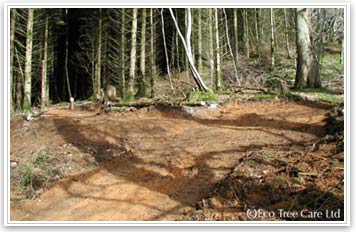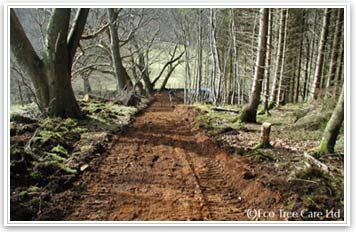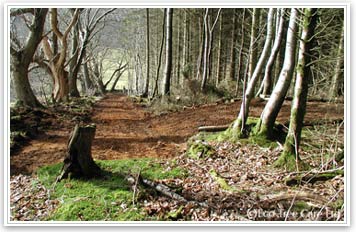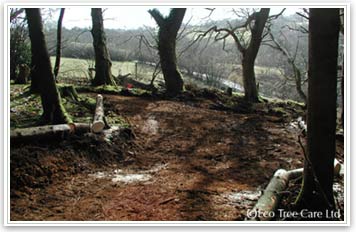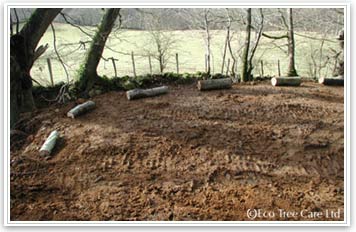 Brundall, Norfolk Broads
Re-instating dykes within Wet Carr Woodland that had become blocked with silt and debris.
Camarthenshire, Wales
Opening up an entrance and creating a track into a woodland with difficult and challenging terrain
Upton-upon-Severn, Worcestershire
Creating a hard standing track to provide vehicular access into meadow land